Travel Kit
Travel essentials for every trip. Wrinkle resistant, odor resistant, and super light, these pieces will help you avoid baggage fees.
Give the Gift of Travel
Find gifts that perfectly fit his style (and your budget) guaranteed to help skip the security line.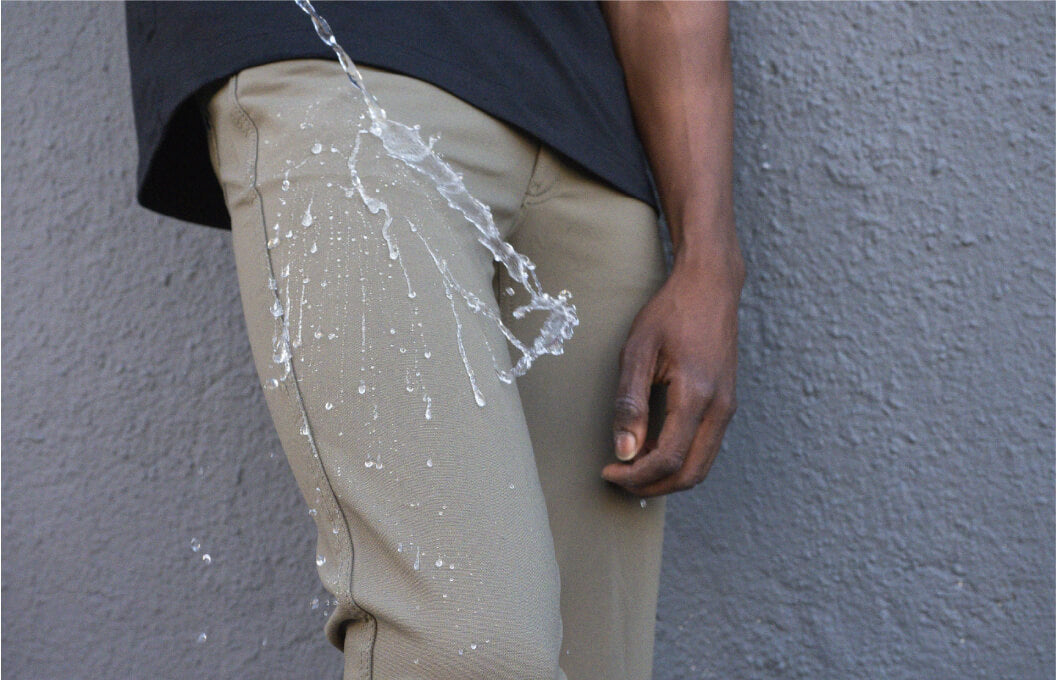 Why Western Rise
Travel Light: Performance fabrics enable a one-bag travel lifestyle.
Versatile Style: Outfits easily transition from business to adventure.
Functional Comfort: Smart features for enhanced mobility and convenience.
Worry-Free Returns: Hassle-free return policy for peace of mind.
Sustainable Choice: Quality apparel that's environmentally responsible.
Frequently Asked Questions
Variants (ALL)
41763267313847, 41763267346615, 41763267379383, 41763267412151, 41763267444919, 41763267477687, 41763267510455, 41763267543223, 41763267575991, 41763267608759, 31212169429057, 31212178014273, 31212207603777, 31212210749505, 31212227264577, 27688391508033, 41382632390839, 41382632685751, 41382633078967, 41382633275575, 39640146149559, 41382631735479, 39640165908663, 39640176918711, 39640180359351, 41382126289079, 41382126387383, 41382126485687, 41382126583991, 41382126682295, 41382126780599, 41382126878903, 41382126977207, 41382127075511, 41382127173815, 8643173285996, 41382336626871, 31786655907905, 41382337839287, 31786668458049, 41382338625719, 41382338855095, 41382340329655, 8643173449836, 41382340690103, 30323060310081, 41382341738679, 41382342295735, 41382343082167, 41382343540919, 41382344261815, 41382345048247, 41382345113783, 41382345310391, 41382345343159, 8645165383788, 41382345408695, 41382345572535, 41382346162359, 41382346653879, 8645166039148, 31786675896385, 41382346686647, 41382347014327, 41382347440311, 41382126223543, 41382126321847, 41382126420151, 41382126518455, 41382126616759, 41382126715063, 41382126813367, 41382126911671, 41382127009975, 41382127108279, 41382126256311, 41382126354615, 41382126452919, 41382126551223, 41382126649527, 41382126747831, 41382126846135, 41382126944439, 41382127042743, 41382127141047, 41287285375159, 41516352929975, 41381934694583, 41516352962743, 41287285440695, 41516352995511, 41381963727031, 41516353028279, 41287285506231, 41516353061047, 41287285538999, 41516353093815, 41287285571767, 41516353126583, 41287285604535, 41516353159351, 41287285637303, 41516353192119, 41287285670071, 41516353224887, 41411884875959, 41940106117303, 41411884908727, 41940106150071, 41411884941495, 41940106182839, 41411884974263, 41940106215607, 41411885007031, 41940106248375, 41411885039799, 41940106281143, 41411885072567, 41940106313911, 41411885105335, 41940106346679, 41411885138103, 41940106379447, 41411885170871, 41940106412215, 41411885236407, 41940106444983, 41411885301943, 41940106477751, 41411885367479, 41940106510519, 41411885433015, 41940106543287, 41411885531319, 41940106576055, 41411885662391, 41940106608823, 41411885727927, 41940106641591, 41411885596855, 41940106674359, 41411885793463, 41940106707127, 41411885858999, 41940106739895, 41411885924535, 41940106772663, 41411885990071, 41940106805431, 41411886088375, 41940106838199, 41411886121143, 41940106870967, 41411886186679, 41940106903735, 41411886252215, 41940106936503, 41411886317751, 41940106969271, 41411886383287, 41940107002039, 41411886481591, 41940107034807, 41411886514359, 41940107067575, 41411886612663, 41940107100343, 41411886678199, 41940107133111, 41411886776503, 41940107165879, 41411886842039, 41940107198647, 41411886907575, 41940107231415, 41411886973111, 41940107264183, 41411887038647, 41940107296951, 41411887104183, 41940107329719, 41411887169719, 41940107362487, 41411887202487, 41940107395255, 41908232650935, 41908232683703, 41908232716471, 41908232749239, 41908232782007, 41908232814775, 41908232847543, 41908232880311, 41908232913079, 41908232945847, 41908232978615, 41908233011383, 41908233044151, 41908233076919, 41908233109687, 41908233142455, 41908233175223, 41908233207991, 41908233240759, 41908233273527, 41919670255799, 41919670288567, 41919670321335, 41919670354103, 41919670386871, 41919670419639, 41919670452407, 41919670485175, 41919670517943, 41919670550711, 41919670583479, 41919670616247, 41919670649015, 41919670681783, 41919670714551, 41919670747319, 41919670780087, 41919670812855, 41919670845623, 41919670878391, 41919705317559, 41919705350327, 41919705383095, 41919705415863, 41919705448631, 41919705481399, 41919705514167, 41919705546935, 41919705579703, 41919705612471, 41919705645239, 41919705678007, 41919705710775, 41919705743543, 41919705776311, 41919705809079, 41919705841847, 41919705874615, 41919705907383, 41919705940151, 41919708135607, 41919708168375, 41919708201143, 41919708233911, 41919708266679, 41919708299447, 41919708332215, 41919708364983, 41919708397751, 41919708430519, 41919708463287, 41919708496055, 41919708528823, 41919708561591, 41919708594359, 41919708627127, 41919708659895, 41919708692663, 41919708725431, 41919708758199, 41919709937847, 41919709970615, 41919710003383, 41919710036151, 41919710068919, 41919710101687, 41919710134455, 41919710167223, 41919710199991, 41919710265527, 41919710298295, 41919710331063, 41919710363831, 41919710396599, 41919710429367, 41919710462135, 41919710494903, 41919710527671, 41919710560439, 41919710593207, 41960994111671, 41960994144439, 41960994177207, 41960994209975, 41960994242743, 41960994275511, 41960994308279, 41960994341047, 41960994373815, 41960994406583, 41960994439351, 41960994472119, 41960994504887, 41960994537655, 41960994570423, 41960994603191, 41960994635959, 41960994668727, 41960994701495, 41960994734263, 41961165652151, 41961165684919, 41961165717687, 41961165750455, 41961165783223, 41961165815991, 41961165848759, 41961165881527, 41961165914295, 41961165947063, 41961165979831, 41961166012599, 41961166045367, 41961166078135, 41961166110903, 41961166143671, 41961166176439, 41961166209207, 41961166241975, 41961166274743, 41961182986423, 41961183019191, 41961183051959, 41961183084727, 41961183117495, 41961183150263, 41961183183031, 41961183215799, 41961183248567, 41961183281335, 41961183314103, 41961183346871, 41961183379639, 41961183412407, 41961183445175, 41961183477943, 41961183510711, 41961183543479, 41961183576247, 41961183609015, 41961199763639, 41961199796407, 41961199829175, 41961199861943, 41961199894711, 41961199927479, 41961199960247, 41961199993015, 41961200025783, 41961200058551, 41961200091319, 41961200124087, 41961200156855, 41961200189623, 41961200222391, 41961200255159, 41961200287927, 41961200320695, 41961200353463, 41961200386231,