Men's Travel Tops
Western Rise's shirts blend innovative performance textiles with sleek, versatile styling, offering the modern traveler comfort and function without sacrificing aesthetics.
Comfortable Materials
Odor-Resistant
Wrinkle Resistant
Pack Small
Give the Gift of Travel
Find gifts that perfectly fit his style (and your budget) guaranteed to help skip the security line.
Filters
25% Off
25% Off
On sale
25% Off
25% Off
25% Off
25% Off
25% Off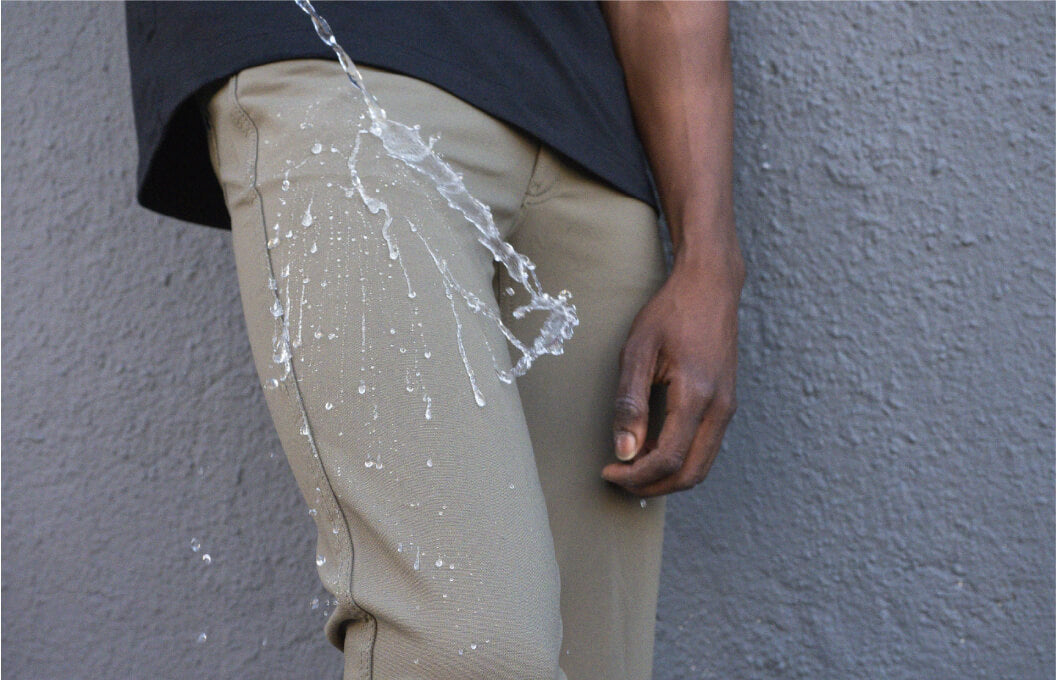 Why Western Rise
Travel Light: Performance fabrics enable a one-bag travel lifestyle.
Versatile Style: Outfits easily transition from business to adventure.
Functional Comfort: Smart features for enhanced mobility and convenience.
Worry-Free Returns: Hassle-free return policy for peace of mind.
Sustainable Choice: Quality apparel that's environmentally responsible.
Frequently Asked Questions
A travel shirt is a specialized garment designed to meet the needs of travelers. It typically features lightweight and breathable materials that keep you comfortable during long journeys. Many travel shirts also incorporate moisture-wicking, odor resistant, and quick-drying properties, making them suitable for various climates and activities.
What features do Western Rise travel shirts have?

Western Rise travel shirts often incorporate stain-resistant, odor-resistant, and water-resistant technologies, making them ideal for adventure travel. Our shirts and tees are both comfortable and durable, ensuring your comfort and style are always in check.
What is the best shirt for long travel or air travel?

The best shirt for long travel should be comfortable and breathable. Consider a lightweight, moisture-wicking, and odor-resistant shirt, from merino wool or synthetic blends, which will keep you fresh during extended journeys.
What is the best quick drying shirt for travel?

Look for shirts made from quick-drying materials like merino wool or synthetic blends. These shirts are perfect for travel, as they help you stay dry and comfortable in various climates.
A travel hoodie is a versatile hoodie designed for travelers. It provides warmth and comfort during your journey and may have features like quick-drying, odor-resistant and sun protection materials.
Why are hoodies good for travel?

Hoodies are excellent for travel because they are comfortable, packable, provide warmth on cool evenings, and can double as a pillow on long flights. Opt for travel-specific hoodies for added functionality and comfort.
Variants (ALL)
41923499360439, 41923499458743, 41923499491511, 41923499524279, 41923499557047, 41923499589815, 41923499622583, 41923499655351, 41923499688119, 41923499720887, 41923499753655, 41923499786423, 41923499819191, 41923499851959, 41923499884727, 41913454952631, 41913454985399, 41913455018167, 41913455050935, 41913455083703, 41913455444151, 41913455476919, 41913455509687, 41913455542455, 41913455575223, 41913454788791, 41913454821559, 41913454854327, 41913454887095, 41913454919863, 41684463648951, 41684463681719, 41684463714487, 41684463747255, 41684463780023, 41684463485111, 41684463517879, 41684463550647, 41684463583415, 41684463616183, 41684463812791, 41684463845559, 41684463878327, 41684463911095, 41684463943863, 41763267313847, 41763267346615, 41763267379383, 41763267412151, 41763267444919, 41763267477687, 41763267510455, 41763267543223, 41763267575991, 41763267608759, 31212169429057, 31212178014273, 31212207603777, 31212210749505, 31212227264577, 27688391508033, 41382632390839, 41382632685751, 41382633078967, 41382633275575, 39640146149559, 41382631735479, 39640165908663, 39640176918711, 39640180359351, 31212625100865, 31212625133633, 31212625166401, 31212625199169, 31212625231937, 31212624773185, 31212624805953, 31212624838721, 31212624871489, 31212624904257, 41763474538679, 41763474571447, 41763474604215, 41763474636983, 41763474669751, 41763474702519, 41763474735287, 41763474768055, 41763474800823, 41763474833591, 41763474374839, 41763474407607, 41763474440375, 41763474473143, 41763474505911, 41832796094647, 41832797175991, 41832797962423, 41832797995191, 41832798093495, 41382616039607, 41382616072375, 31478461988929, 31478462021697, 41382617645239, 41382618071223, 37580457410743, 37580465406135, 37580469076151, 41382618792119, 41890073411767, 41890073641143, 41890073673911, 41890073706679, 41890073739447, 41382615941303, 31478524313665, 41382616006839, 31478532800577, 41382660767927, 41442046410935, 41442046443703, 41442046476471, 41442046509239, 41442046542007, 41068159598775, 41068162678967, 41382619283639, 41382620004535, 41068164415671, 39733763244215, 39733768814775, 39733771108535, 39733773762743, 39733778645175, 41684448182455, 41684448215223, 41684448247991, 41684448280759, 41684448313527, 41684447854775, 41684447887543, 41684447920311, 41684447953079, 41684447985847, 41684447690935, 41684447723703, 41684447756471, 41684447789239, 41684447822007, 32255735136321, 32255735201857, 32255735267393, 32255735332929, 32255735398465, 41382598967479, 32255735234625, 41382602080439, 32255735365697, 32255735431233, 41068236013751, 41382602145975, 41382605095095, 41068236374199, 41068237815991, 29062969819201, 29062973489217, 29062976143425, 29062984728641, 29062988333121, 41398765224119, 41400603017399, 41400603246775, 41337394167991, 41337394233527, 3873917665293, 3873951612941, 3873951711245, 3873955348493, 3873955676173, 40163142828215, 40163148988599, 40163166159031, 40163169992887, 40163172942007, 31518725963841, 31518726291521, 31518729273409, 31518730223681, 31518735171649, 38210255192247, 38210255814839, 38210257486007, 38210258239671, 38210259353783, 41555817267383, 41555817300151, 41555817332919, 41555817365687, 41555817398455, 41555817103543, 41555817136311, 41555817169079, 41555817201847, 41555817234615, 40585554002103, 40585554034871, 40585554067639, 40585554100407, 40585554133175, 40585554559159, 40585554591927, 40585554624695, 40585554657463, 40585554690231, 41449420751031, 41449420783799, 41449420816567, 41449420849335, 41449420882103, 41449420914871, 41449420947639, 41449420980407, 41449421013175, 41449421045943,