The Ultimate Travel Capsule Wardrobe for Men
Embarking on a new adventure is always exhilarating, but the thought of packing can sometimes dampen the excitement. That's where the magic of a travel capsule wardrobe comes into play!
Read article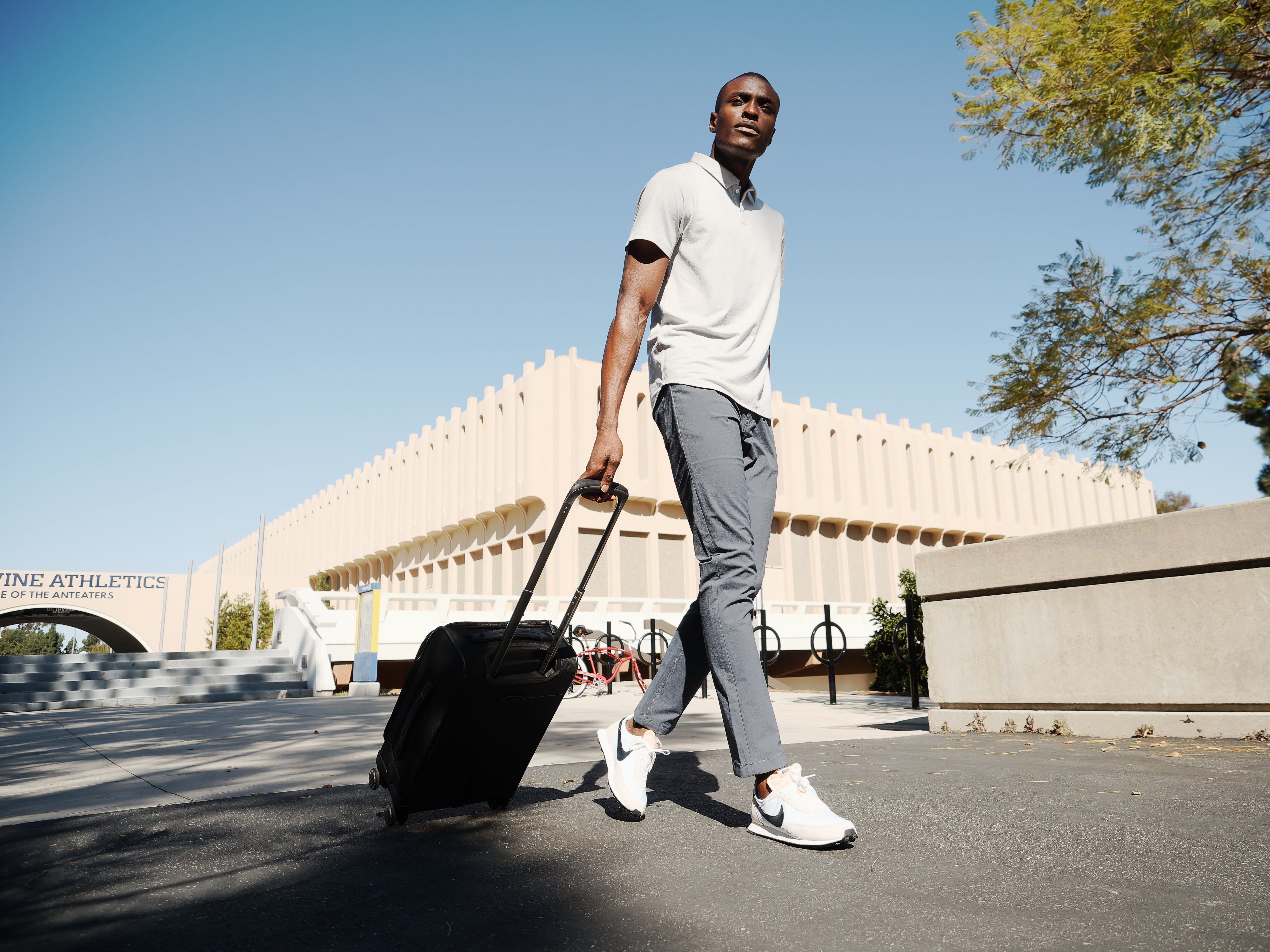 Packing List
What to Pack in a Carry-On for Stress-Free Journeys
A carry-on packing list is essential for any traveler seeking to maximize efficiency and convenience on their journeys. In this article we ensure you have all the necessary items within arm's reach...
Clothing
What To Wear To The Airport for Comfort and Style
Embarking on a journey and pondering what to wear to the airport? This guide is your go-to for striking the perfect balance between comfort and style. We'll navigate you through the best airport ou...
Packing List
Ultimate One Bag Packing List for Easy Travel
Ready to simplify your travel experience? One bag travel packing list is all about that - taking everything you need for your journey in just one carry-on bag. Whether it's a backpack, duffel, or a...
Packing Light
Ultimate Packing List for Europe
Heading to a European destination? Our packing list for Europe is tailored to suit trips of varying durations and seasons, including summer and winter essentials. Check our guide to ensure you have...
Clothing
Winter Travel Capsule Wardrobe
Setting off on a winter getaway requires not just style but also a commitment to comfort and durability, and that's where a winter travel capsule wardrobe comes into play. This select array of high...
Clothing
Best Fabrics for Travel Clothing
When planning a trip, choosing the right attire is crucial for comfort and convenience. Among the tons of options available, identifying the best fabrics for travel can make all the difference. The...
Packing Light
Packing Hacks 101: Tips for the Savvy Traveler
Traveling is an exhilarating experience, but packing for it can often feel daunting. However, with the right approach, it doesn't have to be a chore. Enter the world of packing hacks for travel — i...
New Product
Meet the New Classic: Evolution Pant Classic Fit
We're thrilled to introduce the Evolution Pant Classic Fit, the newest addition to our Evolution Pant collection. Crafted with the modern traveler in mind, we now offer a relaxed and comfortable Cl...
New Product
Packing Light
International Travel Essentials You Can't Forget
Embarking on an overseas trip is an exhilarating adventure. Whether you're a seasoned traveler or leaving the country for the first time, packing the right international travel essentials can make ...